I love the smell of cinnamon, clove and ginger. It could be because it's related to Christmas, that this smell makes my heart feel warm. These cookies remind me of Christmas because of all these spices. I came up with this recipe a few months ago, when we decided that our little girl is old enough to be having a sweet treat every now and then. I wanted something homemade where I can control the ingredients and how much sugar is in them. Usually, we make these together with my little one. She loves all the different cookie cutters and she can't wait to take them out of the oven. She's my little helper!
Coconut sugar
I like to use coconut sugar instead of white refined sugar. Coconut sugar is plant-based and not very processed, that's why it retains some nutrients found in the coconut palm tree, like iron, zinc, calcium and potassium. Coconut sugar also has a lower GI compared to refined sugar, which means a lower risk of blood sugar spikes.
For all these reasons, I like to substitute often refined sugar with coconut sugar in my recipes. However, it is still sugar! It has the same amounts of fructose as refined sugar and the same calories. You should still treat it as any other sweetener and have it in moderation.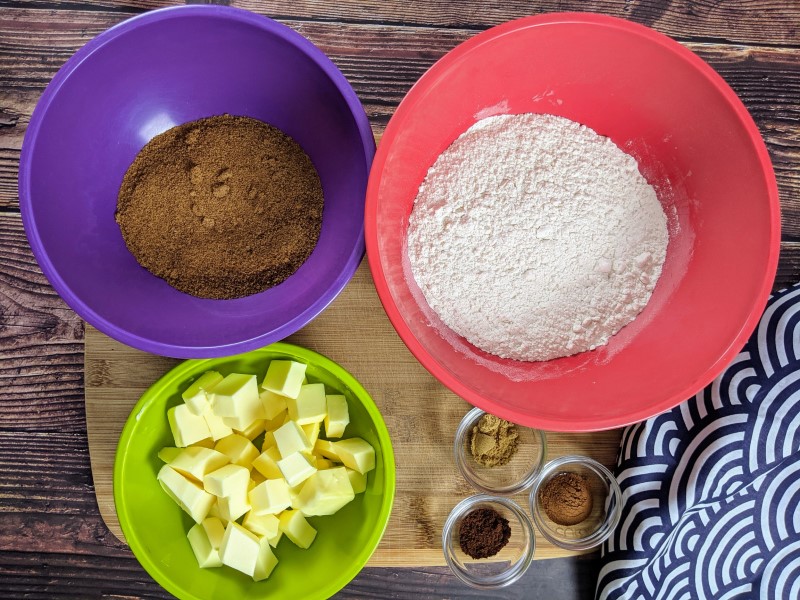 Ingredients & How to
The three main ingredients for the cookies are flour, butter and sugar. Then the spices, ginger, cinnamon and clove, give them that extra flavor. As I said, I like to use coconut sugar instead of white, and that adds a bit of a caramel taste to them.
The butter needs to be cold, straight from the fridge and cut into cubes. I mix the flour, sugar and spices together and then put the butter in. Use only your fingertips and start rubbing the butter into the flour mix until it looks like breadcrumbs. If you shake the bowl then any lumps will come up to the surface. Try not to use your palms as you don't want the butter to melt.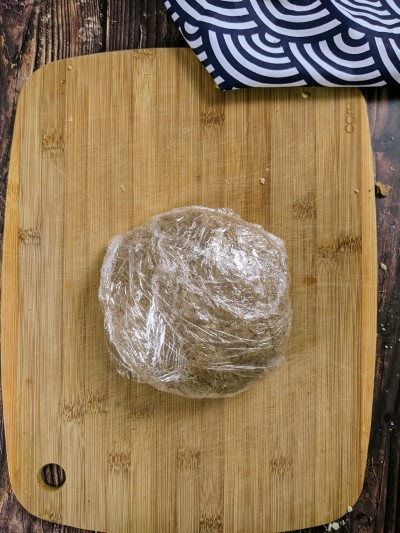 When your dough is ready, wrap it with some cling film and place it in the fridge for 15 minutes. That will help with rolling. For rolling, I cover the dough with the cling film and roll it out on a wooden board or wooden surface. I find that it's easier like that to roll the dough without sticking to the rolling pin and later to remove the biscuits and place them on the tray. If you have a better way, I'd love to hear all about it. Pop me a comment below the recipe and I will try it out!
Mamazilla's Product Recommendations
Recently, I bought a big set of cookie cutters, mainly cause I knew that my little girl will love them for when we make cookies and with her play-doh. If you don't have any it's absolutely fine, you could simply use a drinking glass. If you have one with a thin rim, that will work best. If you don't and you find that the dough gets stuck inside, you could dip the rim in some flour. That should do the trick!
When you take them out of the oven, leave them to rest for 3-4 minutes as they are super soft. Then place them on a wire rack to cool down completely.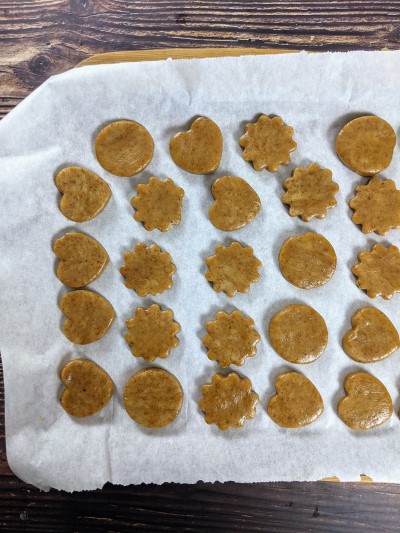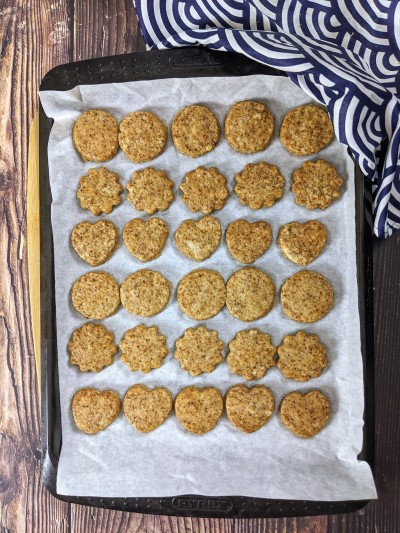 Decoration
Usually, I do not decorate them with anything as I try to keep the calories and sugar as low as possible. However, I have added some colored icing on a special occasion and they did look and taste great. I will leave it to you and your imagination!
Storage
Keep them in an airtight container for up to a week.
Watch the video
Cookies With Coconut Sugar
These Coconut Sugar Cookies have cinnamon, ginger and clove in them that gives them a Christmas smell and taste. You could use some fun cookie cutters or simply a drinking glass, whatever you have in your kitchen. If you have little ones, why not let them help with making the dough or cutting the cookies!
Print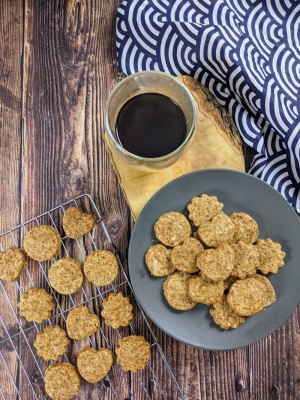 Ingredients
2 cups (300gr) plain flour
¾ cup (100gr) coconut sugar
7oz / 200gr cold butter cut into cubes
1 teaspoon of cinnamon
½ teaspoon of ginger
½ teaspoon of ground clove
Instructions
Mix in a bowl the flour, coconut sugar, cinnamon, ginger and clove.

Add in the butter cut in cubes. Rub it into the flour mix using your fingertips until the mixture looks like breadcrumbs.

Add a tablespoon of water and bring the mixture together with your hands to form a dough.

Wrap it with some cling film and let it rest in the fridge for 15 minutes.

In the meantime, preheat the oven to 180°C/350°F.

Take the dough out of the fridge and place it on a wooden board or surface. Cover it with the cling film and start rolling to a 0.5cm thickness.

Cut into desired shapes using cookie cutters or a drinking glass. Place them on a tray lined with some baking sheet.

Bake for 12-15 minutes or until golden brown.

Let them rest for 5-10 minutes before removing them from the tray.
Notes
Depending on how big your cookie cutters or your glass is, this recipe will make around 30-40 cookies.
Storage
Keep them in an airtight container for up to a week.
Nutrition Info (per serving)
Calories: 60kcal | Carbohydrates: 12g | Protein: 1g | Cholesterol: 0mg | Fat: 1g | Saturated Fat: 0g | Polyunsaturated Fat: 0g | Monounsaturated Fat: 0g | Fiber: 0g | Sodium: 5mg | Potassium: 67mg | Sugar: 6g
I am not a nutritionist. The nutrition information has been calculated using an on-line calculator, and is intended for information and guidance purposes only. If the nutrition information is important to you, you should consider calculating it yourself, using your preferred tool.