This chickpea soup is so easy and tasty that I promise you, you will make it again and again especially on those cold winter days. It's a traditional greek dish that my mum used to make since I was little and now I make it for my family! We love to have it with some warm crispy bread that can soak in all the juices of the soup.
Key steps
1. Preparing chickpeas
I like to use dried chickpeas cause it's cheaper and most of all they are not soaked in preservatives liked the tinned ones. Dried chickpeas need to be soaked in water for several hours to soften up and also to make them more digestible. I tend to soak mine overnight for 8-12 hours so the next day they are ready to cook. You could also use a tablespoon of baking soda to speed up the process but still, they will need to be soaked for around 6 hours and soda might leave a bit of an aftertaste. If you don't have the time or simply forgot to soak them overnight then you can also use canned ones. It's up to you!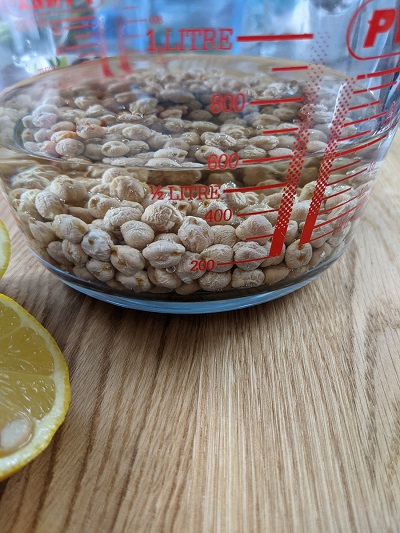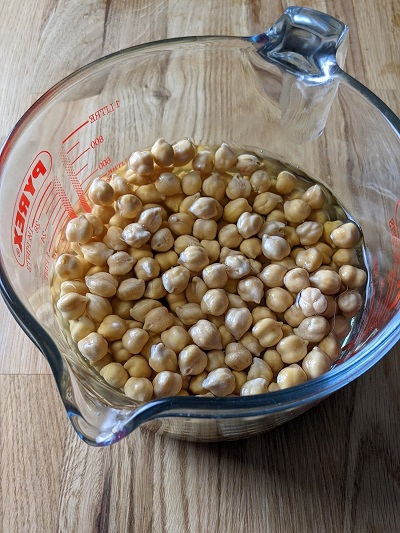 2. Thickening the soup
In some areas in Greece, they use a bit of flour to thicken the soup at the end. I find that it works even better using a potato instead. I add a potato in the pot with the chickpeas whilst boiling and at the end, when the chickpeas are cooked, I remove the potato and onion and blend them with some lemon juice. I then add that thick paste back in the pot and stir until it's all well combined and voilà.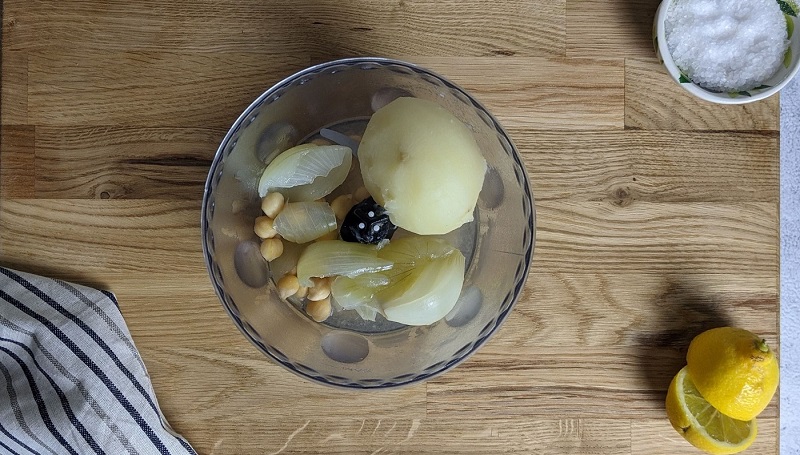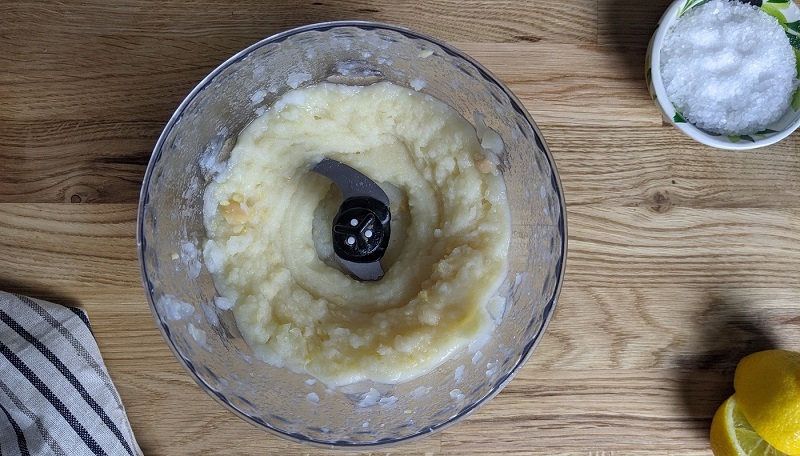 Serving suggestions
We usually have the chickpea soup as main for lunch with some nice crispy bread. For little children and babies, it's recommended to mash the chickpeas before serving them as they can be chocking hazard due to their shape.
Storage
You can store any leftovers in the fridge for 2-3 days. Sometimes we like to have any leftover soup with a bit of rice. Simply add the leftover soup to a pot with some extra water, bring the soup to a boil and add some rice to it. Cook until rice is done, around 10 minutes but it depends on the rice you are using.
Watch the Video
Chickpea Lemony Soup
This lemony chickpea soup is perfect for those cold winter days. We like to have it as a main course with some nice bread. I use dried chickpeas that need to be soaked overnight but you can also use tinned ones.
Category: Soups
Difficulty: Easy
Print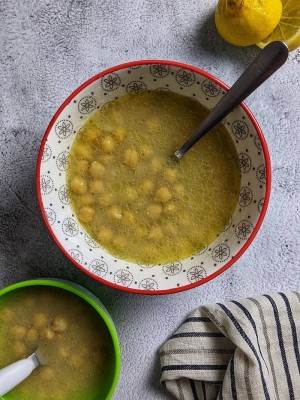 Ingredients
1 cup (200gr) dried chickpeas
1 medium onion halved
1 medium potato
2 tablespoons of olive oil
Juice from a lemon
salt & pepper
Instructions
Add the chickpeas to a bowl and cover with water. Use plenty of water, at least double the height of the chickpeas, as they will swell while they soak. Leave the chickpeas to soak overnight, at least 8 hours.

Next day, drain them and wash them well.

Add chickpeas in a big pot with the halved onion, potato, salt and pepper.

Cover with water and cook in medium heat for 30-40 minutes until chickpeas are soft.

Remove the onion and the potato. Use a blender to blend the potato and onion with the juice from one lemon until it forms a thick paste.

Add the mixture back into the pot with the chickpeas and stir well until incorporated.

Remove from the heat and add the olive oil.
Notes
Mash chickpeas with a fork before serving young children and babies as they can be chocking hazard. Adding a tablespoon of bicarbonate of soda can help the soaking process and in this case, 6 hours of soaking will suffice.
Storage
You can store any leftover soup in the fridge for up to 3 days.
Nutrition Info (per serving)
Calories: 215kcal | Carbohydrates: 28g | Protein: 6g | Cholesterol: 0mg | Fat: 10g | Saturated Fat: 1g | Polyunsaturated Fat: 1g | Monounsaturated Fat: 7g | Fiber: 6g | Sodium: 103mg | Potassium: 282mg | Sugar: 3g
I am not a nutritionist. The nutrition information has been calculated using an on-line calculator, and is intended for information and guidance purposes only. If the nutrition information is important to you, you should consider calculating it yourself, using your preferred tool.